Luxury for your feet- In-Floor Heat!
Radiant floor heating is a unique, efficient and cost-effective alternative to forced air heating.  It can save you up to 40% on your operation cost.  An affordable upgrade to any home, a radiant floor system literally pays for itself in comfort and efficiency.  Radiant floors can make your home comfortable without noise, drafts, duct, or high heating bills.  It literally turns your floors into radiators that can be zoned to add increased comfort.
In-floor floor heating is typically installed in new construction homes or projects…in bathrooms, garages, and basements.  The tubing is laid before the concrete floor is poured.  The warmth stays down around the floor and the heat rises.
The tubing is brought to the mechanical room where it is connected at the manifold (the headquarters of the in-floor heating system).  The water is heated by a geothermal, gas/electric boiler, or gas/electric water heater and once the water is heated it is pumped into the tubing to the desired room to heat.
Want to know if your project is right for In-Floor heat?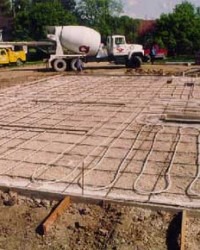 In-floor heating tubing during construction phase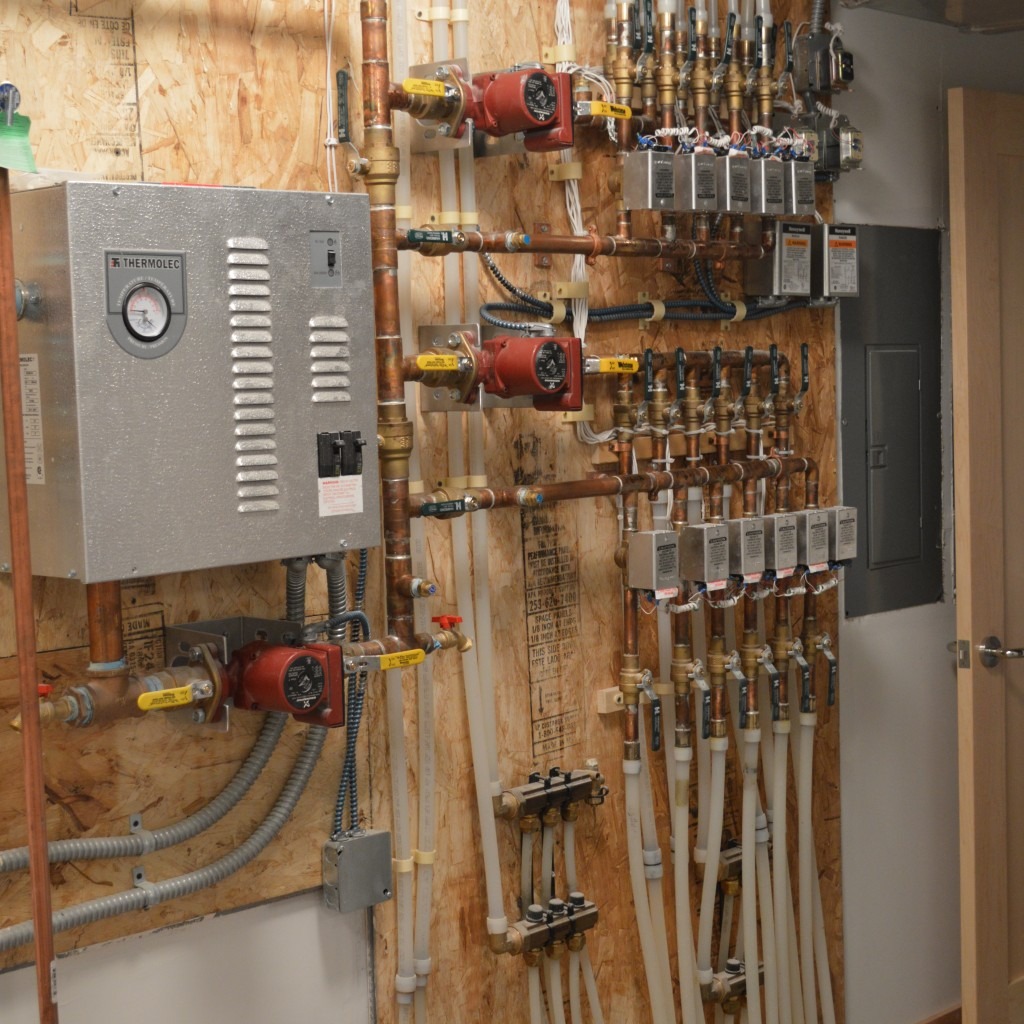 In-floor Heating system panel by Brandt Heating and Air Conditioning