Out with the Old, In With the New- Use an Air Exchange Unit
Give your family constant fresh air without wasting costly heating or cooling dollars with a Greentek ventilation system.
Similar to your body, your home needs to breath.  It needs to release exhaust produced by gas appliances within the home (ie: dryer, stove, water heater, furnace).  These appliances require oxygen to help fuel their flame therefore additional oxygen is needed to replenish your home's supply.  An Energy Recovery Ventilator (ERV) or Heat Recovery Ventilator (HRV) unit brings in fresh air and helps provide a way to ventilate exhaust gases out.
This will draw fresh outdoor air into your home through ductwork connected to a venthood on the outside of your home, filter this air and distribute it throughout your house, typically through the furnace ductwork.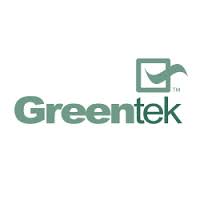 Reasons to install an ERV or HRV system:
House is tight (fresh insulation, no air leaks around windows, etc) and needs fresh air to replenish its oxygen supply.
Control Radon (radon stays below concrete foundation instead of seeping out through the pressurization)
Pressurize House
Control Humidity (ERV only)