Keep Cool with a New AC Unit
Hot, muggy weather is coming soon, so keep cool with a new energy efficient air conditioner. Air conditioning systems are made up of an outdoor condenser and an indoor coil (located near the furnace), and use the same air vents and registers as your furnace.
High Energy Efficiency Ratings Will Save You Money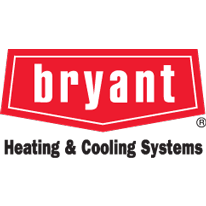 AC systems are rated on their Seasonal Energy Efficiency Rating (SEER). The SEER rating is determined by dividing the cooling output during a cooling season by the total electric energy input during the same period. The higher the SEER rating, the more energy efficient it is.
Brandt Heating and Air Conditioning offers different lines of air conditioning systems and SEER ratings to provide efficiency specific to each customer's needs. Whether you need a residential AC unit or a complex commercial air conditioning system, our SAVE certified technicians will find the best solutions for you and installation to ensure the most energy efficient cooling system.
Contact Brandt Heating and Air Conditioning for complete design and installation of your furnace and air conditioner 319-338-3637.