Heating Systems that will Save You Money
During the hot and cold winter months, the largest portion of your gas and electric bill will result from your heating, cooling, and ventilation systems.  Brandt Heating and Air Conditioning helps our customers stay comfortable and save money with our line of energy saving furnaces and air conditioners. Our high quality furnaces feature the highest efficiency ratings in the industry.
Heating Systems that will Save You Money
We offer multiple lines of heating, cooling, and ventilation systems including American Standard, Bryant Products, and Comfortmaker furnaces, air conditioners and air quality equipment. You'll always get HVAC equipment that will maximize your comfort with exclusive state-of-the-art technology that quietly, meticulously, and efficiently conditions your air.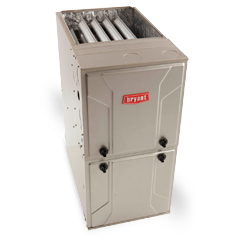 Energy Efficient Furnaces Pay in the long-Run
Beyond performance, our heating products also provide options for energy efficient operation which lead to cost savings. A new energy efficient heating and cooling system will pay itself off in as long as if it is well maintained by skilled HVAC technicians.
Keep Cool with a New AC Unit
Hot, muggy weather is coming soon, so keep cool with a new energy efficient air conditioner. Air conditioning systems are made up of an outdoor condenser and an indoor coil (located near the furnace), and use the same air vents and registers as your furnace.
High Energy Efficiency Ratings Will Save You Money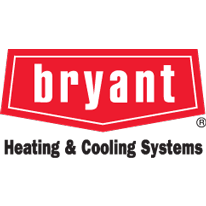 AC systems are rated on their Seasonal Energy Efficiency Rating (SEER). The SEER rating is determined by dividing the cooling output during a cooling season by the total electric energy input during the same period. The higher the SEER rating, the more energy efficient it is.
Brandt Heating and Air Conditioning offers different lines of air conditioning systems and SEER ratings to provide efficiency specific to each customer's needs. Whether you need a residential AC unit or a complex commercial air conditioning system, our SAVE certified technicians will find the best solutions for you and installation to ensure the most energy efficient cooling system.
Customized Heating & Cooling Systems for:
Residential Retrofit Replacements
Residential New Construction
Commercial Retrofit Replacements
Commercial New Construction
Some of our furnaces operate at over 97% efficiency, which means that 97% of the fuel you pay for is actually converted into heat for your home. For example, at 17 degrees outside a 95% efficiency furnace will give you $0.95 of heat of every $1.00 spent.
We take into account the desired heating space, our customers' desired efficiencies and comfort, even down to the details of the space provided in the furnace room.
Standing Behind Manufacturer Warranties
Regardless of the brand selected, Brandt Heating offers extended warranties and stands behind the products we install.
Brandt Heating and Air Conditioning features a full-line of heating products to provide ultimate comfort including:
Stop letting your money evaporate into thin air and make sure you are benefiting from new energy efficient heating and cooling technology.
Contact Brandt Heating and Air Conditioning for complete design and installation of your furnace and air conditioner 319-338-3637.